Watching Formula 1 via F1 TV
Are you a dedicated Formula 1 fan and don't want to miss any detail? Then F1 TV is the ultimate streaming service for you! As the official streaming partner of Formula 1, F1 TV offers an exclusive and complete experience to enjoy live all races, qualifying sessions and practices of the Formula 1 season. With F1 TV you not only have access to the live broadcasts of all races, but you can also view all onboard cameras and listen in to all team radios. Plus, through the app, you have many options to keep track of the live times. For instance, during the race you can see which driver has the fastest sector times. You can even follow telemetry from every car. In short: you have a lot of options with F1 TV.
What does Formula 1 via F1 TV cost?
F1 TV offers an affordable subscription for race fans all over the world. With F1 TV Pro you get exclusive access to live races, replays, highlights and more, all for just 7.99 euros per month. With F1 TV Pro you don't have to miss any moment of the action in Formula 1, and all for an attractive price of only 7.99 euros per month. Discover the complete F1 TV offer.
Watching Formula 1 with the F1 TV app
With the F1 TV app you can watch all races on the go. You can also play back the races on the big screen. With the F1 TV app on your smartphone or tablet, you can easily cast your live races, replays and highlights to your TV using a Chromecast or Apple TV. This allows you to follow the action of Formula 1 on a bigger screen. It's just more fun during the exciting races. Whether you're at home or with friends, with the cast function of F1 TV you can share the excitement of Formula 1 with others and follow everything on the comfort of your TV. You can read more about watching Formula 1 on TV.
When can you watch Formula 1 via F1 TV in 2023?
5 March: Bahrain

19 March: Saudi Arabia Grand Prix

2 April: Australian Grand Prix

30 April: Azerbaijan Grand Prix

7 May: Miami Grand Prix

21 May: Italian Grand Prix - Imola

28 May: Monaco Grand Prix

4 June: Spanish Grand Prix

18 June: Canadian Grand Prix

2 July: Austrian Grand Prix

9 July: British Grand Prix

23 July: Hungarian Grand Prix

30 July: Belgian Grand Prix

27 August: Dutch Grand Prix

3 September: Italian Grand Prix - Monza

17 September: Singapore Grand Prix

24 September: Japanese Grand Prix

8 October: Qatar Grand Prix

22 October: United States Grand Prix

29 October: Mexican Grand Prix

5 November: Brazilian Grand Prix

19 November: Las Vegas Grand Prix

26 November: Abu Dhabi Grand Prix
Are there alternative options as well?
Do you prefer an option other than F1 TV? There are several alternative options available, such as subscribing to Viaplay. Do you want to know exactly how Viaplay differs from F1 TV? No problem! We have researched the difference between Viaplay and F1 TV for you.

Moreover, you also have the possibility to watch Formula 1 races for free. You only need a VPN for that. On our website, we explain step by step how to watch Formula 1 for free via a VPN.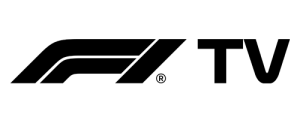 F1 TV
€7,99 / maand
More information about F1 TV
Watch Formula 1 live
Listen to live team radio
Access to onboard cameras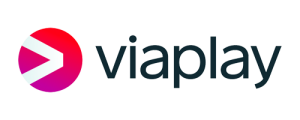 €15,99 / maand
More information about ViaPlay
Watch Formula 1 live
Also access other live sports & movies
Dutch commentary